Dáil passes bill aimed at legalising assisted demise

As a lot as this level / Thursday, 8 Oct 2020 07: 00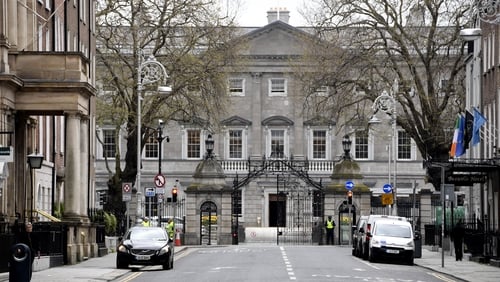 A bill aiming to legalise assisted demise has passed a legislative hurdle in the Dáil and may now proceed to detailed scrutiny.
TDs voted in favour of the Dying with Dignity Bill by 81-71 and this may occasionally also now continue to the committee stage.
A Govt motion to situation up a selected committee to discover in regards to the bill for 12 months was defeated.
The bill has been backed by Cohesion-PBP TD Gino Kenny.
Cupboard ministers backed the Govt motion, however all different TDs in the three coalition events had an judgment of right and wrong vote.
The Dying with Dignity Bill has cleared a hurdle in the Dáil by 81 to 71 votes. This can now proceed to committee stage. @rtenews

— Sandra Hurley (@sandra_hurley) October 7, 2020
When the Govt motion was defeated, all TDs in Fianna Fáil, Perfect-wanting Gael and the Green Occasion had a free vote on the bill itself.
All 12 Green TDs supported it at that stage, along with four Fianna Fáil deputies and ten Perfect-wanting Gael contributors.
Fianna Fáil TD for Kildare North, James Lawless, was one among these that supported the bill after the Govt motion was defeated.
Sinn Féin, Labour and the Social Democrats all voted for the bill to proceed.
Seven Cupboard ministers along with the Tánaiste and the Minister for Health voted in favour of the Dying with Dignity Bill proceeding to committee stage, after the Govt motion was defeated.
They're Leo Varadkar, Helen McEntee, Simon Harris, Stephen Donnelly, Eamon Ryan, Catherine Martin and Roderic O'Gorman.
Cupboard ministers had been certain to attend the motion on the originate however when that failed in addition they had a free vote along with all different Govt TDs.
Ten Perfect-wanting Gael TDs supported the Bill at that stage – Jennifer Carroll MacNeill, Ciarán Cannon, Bernard Durkan, Alan Farrell, Brendan Griffin, Simon Harris, Emer Higgins, Helen McEntee, Eoghan Murphy and Leo Varadkar.
Four Fianna Fáil TDs also voted for the Bill to proceed – Thomas Byrne, Stephen Donnelly, James Lawless and Paul McAuliffe.