Dáil passes bill geared toward legalising assisted demise

Updated / Thursday, 8 Oct 2020 07: 00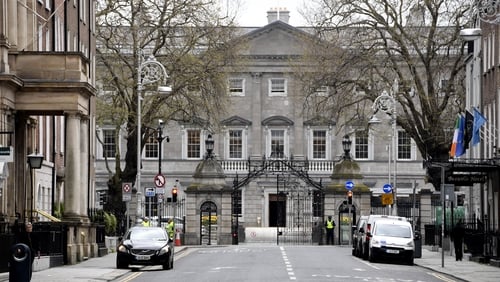 A bill aiming to legalise assisted demise has handed a legislative hurdle in the Dáil and can simply aloof now proceed to detailed scrutiny.
TDs voted in favour of the Death with Dignity Invoice by 81-71 and it would now continue to the committee stage.
A Authorities inch to residence up a varied committee to rely on the bill for 12 months was as soon as defeated.
The bill has been subsidized by Cohesion-PBP TD Gino Kenny.
Cupboard ministers backed the Authorities inch, but all varied TDs in the three coalition events had an sense of right and wrong vote.
The Death with Dignity Invoice has cleared a hurdle in the Dáil by 81 to 71 votes. This would possibly per chance occasionally now proceed to committee stage. @rtenews

— Sandra Hurley (@sandra_hurley) October 7, 2020
When the Authorities inch was as soon as defeated, all TDs in Fianna Fáil, Dazzling Gael and the Inexperienced Party had a free vote on the bill itself.
All 12 Inexperienced TDs supported it at that stage, in conjunction with four Fianna Fáil deputies and ten Dazzling Gael individuals.
Fianna Fáil TD for Kildare North, James Lawless, was as soon as a wide range of that supported the bill after the Authorities inch was as soon as defeated.
Sinn Féin, Labour and the Social Democrats all voted for the bill to proceed.