Dáil passes invoice geared toward legalising assisted death

Up to this point / Thursday, 8 Oct 2020 07: 00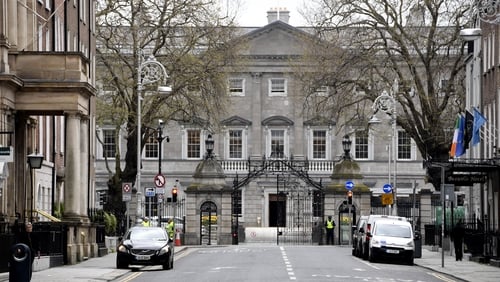 A invoice aiming to legalise assisted death has handed a legislative hurdle in the Dáil and will now proceed to detailed scrutiny.
TDs voted in favour of the Loss of life with Dignity Bill by 81-71 and this would also now continue to the committee stage.
A Executive motion to self-discipline up a unheard of committee to search recordsdata from the invoice for 12 months became defeated.
The invoice has been backed by Solidarity-PBP TD Gino Kenny.
Cupboard ministers backed the Executive motion, but all other TDs in the three coalition parties had plenty of correct and unsuitable vote.
The Loss of life with Dignity Bill has cleared a hurdle in the Dáil by 81 to 71 votes. It'll now proceed to committee stage. @rtenews

— Sandra Hurley (@sandra_hurley) October 7, 2020
When the Executive motion became defeated, all TDs in Fianna Fáil, Elegant Gael and the Inexperienced Party had a free vote on the invoice itself.
All 12 Inexperienced TDs supported it at that stage, alongside with four Fianna Fáil deputies and ten Elegant Gael members.
Fianna Fáil TD for Kildare North, James Lawless, became one amongst participants who supported the invoice after the Executive motion became defeated.
Sinn Féin, Labour and the Social Democrats all voted for the invoice to proceed.